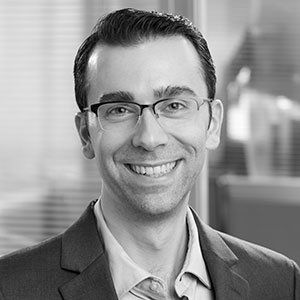 Hi there! My name is Blain Reinkensmeyer and I am the founder of StockTrader.com (previously StockTradingToGo.com, 2006 - 2015). After placing my first stock trade 18 years ago, I fell in love with the stock market and day traded professionally for several years, placing well over 1,000 stock trades across over a dozen different online brokerages. Today, I primarily passive index, although I do still speculate with a small portion of my taxable portfolio.
Over my career, I have been quoted in the Wall Street Journal, The New York Times, the Chicago Tribune, and Fast Company, among others. I also authored the The Interactive Guide to Technical Analysis. StockTrader.com articles have been read over 20 million times over the past decade.
Connect with me: Linkedin, Twitter, Email
Media Samples:
The Origination of StockTrader.com
I've always had a love for building businesses. I started my first company with my brother Brandon, B&B Master Lawn Care, when I was 10 years old. By the time I was turning 18 we had a monopoly over our neighborhood. In the summer of 2004 before I left for college we sold the company.
During my freshman year in College I quickly realized that my love for investing and the desire to start another business was more important than learning in a classroom. By the end of my freshman year I was only attending half my classes, paying a very smart girl to write my papers, and I was trading in my dorm room with 3 monitors spread across my desk all day. Since I had $xx,xxx saved up from the sale of my business and trading profits I decided to drop school and pursue my passion full time.
That fall in 2005 with my new found abundance of time I spent it all trading, writing on investment forums, and experimenting with this new "hip" thing called blogging. In the spring of 2006 "Stock Trading 101" the blog was born. In 2007 I bought stocktradingtogo.com, installed WordPress, and changed my brand to what was then StockTradingToGo. The rest is history.
How I Got Started Trading and Then Lost $72,000
At the ripe age of 15 the $5,000ish dollars I had saved up from mowing lawns was in mutual funds that my Dad helped me invest in. Unfortunately for me the 2001 - 2002 crash was in full force and although I was not aware, I was losing my savings each day. These compounding losses ended up leading to a key confrontation with my Dad that would spark my love for investing in the stock market.
In mid 2002 my Dad called me into his office to "have a talk". This was never a good thing. After telling me to sit down in the chair across from him he delivered the news that my mutual funds (which contained all my hard earned money from lawn mowing) had lost over $3,000. Over 60% of my savings! After processing the blow I simply asked, "can I have it back?" The answer was a quick "No" to which I followed up and asked, "Can you give it to me back?" This too was a No response. My Dad was and still is all about lessons. I never understood it as a kid but now as a young adult I get his philosophy. I left his office that day with the biggest fire under my ass to learn about investing and take control of my own financial future.
I spent the rest of 2002 learning about greats like William O'Neil, Warren Buffett, and sifting through thousands upon thousands of stock charts via my Dad's subscription to dailygraphs.com. With the market so crappy I found a liking to penny stocks, particularly biotech companies undergoing FDA approval for drugs. I ended up finishing 2002 with over 80% in returns.
Between 2003 - 2005 I went on a mind boggling win streak. Between my original savings and money I earned from mowing lawns and ultimately selling the company I kept doubling up my portfolio until it reached a value of over $90,000. I was barely 18, thought I had it made, but I soon found out I still had a lot to learn.
My trading strategy revolved around simply putting the majority of my portfolio in one biotech stock that was pending phase 3 FDA approval. When the drugs were approved, the stock would double or more. I would then rinse and repeat. Unfortunately the day came that the company I was so heavily invested in did not gain FDA approval. The stock plummeted and I couldn't sell. The "it'll come back" mindset tore me apart. By the time I finally got out the stock was trading for a measly 30ish cents. The losses amounted to $72,000.
After this blow I simply couldn't recover psychologically. I stopped trading biotechs and spent my time studying other strategies. It took me years to really get past the losses and get back into the game. Everything happens for a reason though which has lead me to today.
My Investment Philosophy Today
My day job is running our portfolio of websites including StockTrader.com as well as StockBrokers.com, InvestingTeacher.com, and new addition ForexBrokers.com. Because of this, I trade only when I have free time.
More specifically, trading is strictly a passion and hobby. I do not trade for a living. 100% of my retirement savings and over 90% of my personal portfolio simply is invested in the S&P 500 Vanguard index fund (VOO). I buy each month and forget about it. See: How to Invest.
Cutting back on trade frequency was no easy task for me. For years I struggled with over-trading which not only leads to expensive mistakes but hefty commission charges as well. See, best trading journals.
Other Thoughts
I truly believe that there are no limits in life. On my desk is a simple question, "How bad do you want it?". The power of passion, writing down goals, and hard work all working in clear sync is quite a site to be seen. The world makes way for those who know where they are going.