7 Best Free Stock Screeners for 2022
Scanning for new stock trades does not have to be a time-consuming activity if you know the right websites to go to. The best free stock screeners offer investors the data and usability they need to efficiently screen for stock picks.
Like my list of the best free stock chart websites, this list focuses in on the best stock screeners and scanners available to stock traders and casual investors. The criteria used in this ranking includes depth of filter criteria, selection of both fundamental and technical filters, ease of use, and extra functionality.
Best Free Stock and ETF Screeners
1. TradingView
TradingView is my favorite site for stock and ETF screening because the site offers the best overall combination of quality data and ease of use. The screener uses a modern HTML5 design, which makes it extremely user-friendly. The selection of fundamental and technical data available to screen is also vast, and customizing data ranges is a breeze. I love the fact that I can easily swap between ETFs only or stocks only. I also appreciate being able to screen by a large selection of market indices. Hands down, TradingView is my go-to site for free-stock-charts and free stock screening in 2020.
Pros: Fully featured stock and ETF screener with an excellent selection of fundamental and technical data. List alerts and advanced filter customization are all included for free.
Cons: Data exports and streaming real-time quotes requires paid subscription to TradingView Pro.
2. FINVIZ
The FINVIZ.com stock screener ranks second on my list of top screeners because of it large selection of criteria, user-friendly interface, and overall functionality. FINVIZ offers a thorough selection of both fundamental and technical data, and all results are cleanly shown. Perhaps my favorite feature is the ability to be able to hover over any stock ticker to see a chart pop up instantly. On the downside, there is no filter option to view only ETF or stock results.
Pros: Large selection of fundamental and technical criteria, easy to use, quick hover stock charts.
Cons: No way to filter only ETFs or only stocks and tool is not very mobile-friendly. Advanced features like data exporting, customized filters, and backtesting locked behind FINVIZ ELITE paywall.
3. TD Ameritrade
TD Ameritrade is a $0 online broker best known for its thinkorswim trading platform, which comes loaded with trading tools. For screening and scanning, I use the Stock Hacker tool. Like most other screeners, Stock Hacker is loaded with filter options. That said, Stock Hacker is best used as a real-time scanner, since the trading platform includes free real-time streaming stock quotes. For example, you can scan real-time for stocks with specific technical patterns like flags, channels, and wedges. As one can surmise, TD Ameritrade's goal is to get you hooked on the trading platform so you fund your account and switch to the broker for everyday trading. TD Ameritrade was ranked first overall by StockBrokers.com in its 2022 Online Broker Review.
Pros: Includes streaming real-time data, easy to use, full feature set, and is built right into thinkorswim which means quick access to dozens of other trading tools.
Cons: To download and use thinkorswim, you at least have to open an account (no minimum deposit).
4. Seeking Alpha
Seeking Alpha offers a wide variety of data and services, and its screening tools are among the best. There are separate ETF and stock screeners, and while the former is relatively basic, the latter is anything but. On the stock screener, the various ratings and "grades" are behind the premium paywall, but you can build your own screens in the free version. Once you get past all of the pop-up ads and subtle tricks to get you to upgrade, these free screens include a plethora of fundamental and technical filters and a wide range of time frames. Once you have chosen your filters, adjusting them is a breeze, adding to the excellent ease of use. Getting to the individual stock data from the screen results in the free version is a bit tricky. If you click on the stock symbol, you get another pop-up lure for the premium version. If you click on the stock name, however, you get everything you could want on the stock, including charting, news, analysis, snapshots of the fundamental and technical data and even investor presentations and earnings call transcripts — but not ratings and grades, which you'll need to step up to premium to see.
Pros: Incredible variety of technical and fundamental filters that you can use to build your own screens, including on the free version.
Cons: TYou can feel bombarded (overwhelmed?) with endless pop-ups on the free site and with the sheer quantity of data on premium.
5. Stock Rover
Stock Rover, a subscription-based web platform, offers features including screeners, portfolios and watch lists, which are grouped under collections; and much more is packed under the hood. I found it very easy to save an item to favorites or add a bookmark, and navigating the platform layout was smooth as well. Stock Rover offers a free version along with three premium options, including Essentials, Premium, and Premium Plus, which range from $7.99 to $27.99 per month; discounts are available for yearly commitments. Stock Rover is best suited for those who demand more than what their broker can offer and are willing to pay a premium for it.
Pros: Extensive selection of tools and variables to conduct analysis and research. Numerical color-coded scores make it easy to assess rankings and sentiment. Fully loaded version brings over 600 metrics and greater access to additional data limits.
Cons: Subscription costs can add up in the fully loaded version. Trading directly from Stock Rover is not supported — that is, it must complement your existing broker trading platform software.
6. Yahoo Finance
Overall |
The Yahoo Finance stock screener is very basic, but what it lacks in its depth of technical and fundamental criteria to be filtered, it gains with simplicity. Alongside ease of use, the free stock screener includes free streaming quotes, ESG data filters, and results include columns of popular Yahoo Finance fundamental data. Also, in addition to a traditional results list, results can be viewed as a heatmap.
Pros: Simple, easy to use, includes streaming quotes and ESG filters, heatmap view.
Cons: Notably small list of criteria available for screening, "Rate of Return" and "Valuation" locked behind paywall, no data exporting supported.
7. MarketSmith
Overall |
Rounding out my 2020 list of top stock screeners is MarketSmith. MarketSmith is the charting package from investors.com (Investors Business Daily). First, it is important to note that MarketSmith is not free, nor is it cheap. To gain access to the screener, which includes all the William O'Neil metrics and ratings, you have to subscribe. That said, the charting platform is terrific. All in all, for investors who are seeking access to proprietary fundamental ratings to help them identify and surface viable stock picks, then MarketSmith is worth a look.
Pros: Excellent charting package includes access to the screener alongside IBD's entire list of proprietary ratings.
Cons: To gain access to the stock screener, you have to sign up for MarketSmith, which costs $149.95/month.
Read Next
About the Author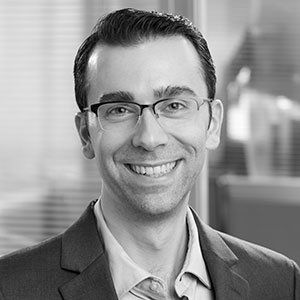 Blain Reinkensmeyer As Head of Research, Blain Reinkensmeyer has 18 years of trading experience with over 1,000 trades placed during that time. Referenced as a leading expert on the US online brokerage industry, Blain has been quoted in The New York Times, Forbes, and the Chicago Tribune, among others.
Chris McKhann Chris McKhann, a senior writer at StockTrader.com, has worked in the investing industry for more than 20 years. His work has been cited in the Wall Street Journal, Reuters, the Financial Times, Forbes, CNBC, Nasdaq.com and Nikkei. He has also been an advisor and outside trader for several hedge funds.