10 Great Ways to Learn Stock Trading in 2022
Beginners taking their first steps toward learning the basics of stock trading should have access to multiple sources of quality education. It's like learning to ride a bike: Trial and error, coupled with the ability to keep pressing forth, will eventually lead to success.
One great advantage of stock trading lies in the fact that the game itself lasts a lifetime. Investors have years to develop and hone their skills, and strategies used 20 years ago are still utilized today.
See also: How to Invest (2022 Beginners Guide)
When I made my first stock trade and purchased shares of stock, I was only 14 years old. Over a thousand stock trades later, I'm still learning new lessons.
What is stock trading?
First things first: Let's quickly define stock trading. Stock trading is buying and selling shares of publicly traded companies. Popular stocks most Americans know include Apple (AAPL), Facebook (FB), Disney (DIS), Microsoft (MSFT), Amazon (AMZN), Google (GOOGL), Netflix (NFLX), and more recently listed companies such as Uber (UBER) and Pinterest (PINS).
In the stock market, for every buyer, there is a seller. When you buy 100 shares of stock, someone is selling 100 shares to you. Similarly, when you go to sell your shares of stock, someone has to buy them. If there are more buyers than sellers (demand), then the stock price will go up. Conversely, if there are more sellers than buyers (too much supply), the price will fall.
10 great ways to learn stock trading as a beginner
For beginners who want to learn how to trade stocks, here are 10 great answers to the simple question "How do I get started?"
1. Open a stockbroker account
2. Read books
3. Read articles
4. Find a mentor or a friend to learn with
5. Study successful investors
6. Read and casually follow the stock market
7. Carefully consider paid subscriptions
8. Cautiously explore seminars, online courses, or live classes
9. Buy your first shares of stock or practice trading through a simulator
10. Follow Warren Buffett's advice: Buy and hold the market
What is the stock market?
Which stock trading site is best for beginners?
Can you become rich by trading stocks?
Can you learn trading by yourself?
Trading strategies
ETFs and mutual funds
How do beginners trade stocks?
Tips for success
William O'Neil
Jesse Livermore
John Paulson
My three favorite stock tips
Closing thoughts
Something that I always emphasize to new stock traders is that investing is a lifelong game. Take your time! There is no reason to rush into the stock market.
Start with a small amount to invest, keep it simple, and learn from every trade you make. If you find yourself emotionally charged with trading, then passively investing in the overall market with a simple index fund (see "Trading strategies" above) is likely a better choice.
I hope this helps answer some of your questions about stock trading.
If you feel this guide was helpful for you, please share it on Facebook, Twitter, or email it to a friend! I appreciate your support.
Read Next
Also explore educational content for various topics at our sister sites:
About the Author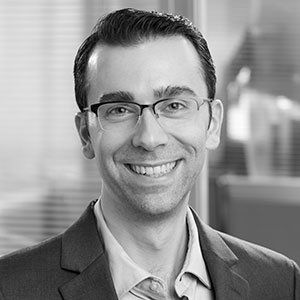 Blain Reinkensmeyer As Head of Research, Blain Reinkensmeyer has 18 years of trading experience with over 1,000 trades placed during that time. Referenced as a leading expert on the US online brokerage industry, Blain has been quoted in The New York Times, Forbes, and the Chicago Tribune, among others.