My Trading Journal (Excel Spreadsheet)
2021 UPDATE: Read my guide to the Best Trading Journals tips on how to successfully maintain your journal.
Trading journal spreadsheet download
I've had quite a few requests for a copy of the spreadsheet I use for my trading journal. I uploaded it to the server so feel free to download a copy if you're interested. It's not the most elegant spreadsheet but it does what I need.
Here's some details about the columns included:
Expectancy: An average of column K (R Multiple). This formula must be modified each day to include the latest rows.
Total P&L: Sum of column J (P&L)
Trade #: Just used for some calculations later...
L/S: Long or short
QTY: Number of shares
Bought: Purchase price
Sold: Selling price
Initial risk: Dollars at risk based on the initial stop
Comm: Commission for both sides of the trade. I have it set to calculate based on the number of shares entered in column E.
P&L: The actual P&L, including commission
R Multiple: P&L divided by the initial risk
% Wins: This is calculated by dividing column R (sum W/L) by column A (trade #)
Comments: I use this to list errors made on the trade or anything else worth noting.
$ at Work: This gives me an idea of how much money was in the position. It's simply QTY (column E) divided by Bought (purchase price). Note that this is not accurate for shorts but it's close enough for government work. :-)
% P&L: The percentage return for the trade. P&L divided by $ at Work. Again, not exact for shorts.
Initial % risk: Just tells me how far my stop was from my entry in percentage terms.
W/L: Tells whether the trade was a winner (1) or a loser (0). This is used by the next column, Sum W/L.
Sum W/L: A running total of the W/L column. This is used in the % Wins column.
Have ideas for how I can improve the spreadsheet? Email me!
2021 UPDATE: Read my guide to the Best Trading Journals tips on how to successfully maintain your journal.
Read Next
About the Author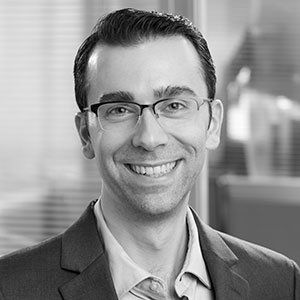 Blain Reinkensmeyer As Head of Research, Blain Reinkensmeyer has 18 years of trading experience with over 1,000 trades placed during that time. Referenced as a leading expert on the US online brokerage industry, Blain has been quoted in The New York Times, Forbes, and the Chicago Tribune, among others.