The StockTrader.com Team
Contact us if you'd like to interview one of our experts.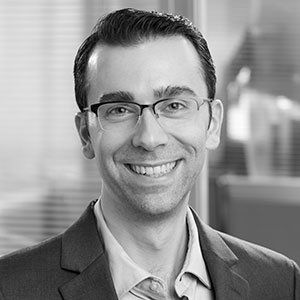 Blain Reinkensmeyer
Managing Partner
Blain Reinkensmeyer is a Managing Partner at Reink Media Group. He heads Reink Media's research on all U.S.-based brokerages and is respected by executives as the leading analyst covering the online broker industry. Blain's insights have been featured in the New York Times, Wall Street Journal, Forbes, and the Chicago Tribune, among other media outlets, and he is noted as a top expert on the U.S. online brokerage industry. Blain also acts as director of content for Reink Media Group's suite of personal finance websites, which also includes StockBrokers.com, StockBrokers.com UK, investor.com, ForexBrokers.com, and BrokerNotes.co. Blain was honored at just age 22 as part of Crain's Detroit Business' "Top 20 in their 20s." Blain is a technology enthusiast and avid hockey player who loves reading, barbecuing during summer, and spending time with his wife and three children. Connect with Blain: LinkedIn, Twitter
Steven Hatzakis
Global Director of Online Broker Research
Steven Hatzakis is the Global Director of Online Broker Research for Reink Media Group. Passionate about helping consumers, Steven has spoken and moderated numerous forex and finance industry panels across the globe and has been gathering accolades and credentials in the finance industry for more than 20 years. He's served as a registered commodity futures representative for both domestic and internationally regulated brokerages, and he's held a Series III license in the U.S. as a Commodity Trading Advisor (CTA) for more than 10 years.
Steven has published over 1,000 articles covering the forex industry, and he has been writing about Bitcoin and cryptocurrency since the industry's infancy. Steven continues to contribute to open-source technology, consumer education, and self-regulatory initiatives. Connect with Steven: LinkedIn, Twitter
Chris McKhann
Senior Writer
Chris McKhann has worked in the financial industry for more than 20 years and with many of the top names in the online trading space, including TD Ameritrade and optionMONSTER, which later became part of E*TRADE. His work has been cited in the Wall Street Journal, Reuters, the Financial Times, Forbes, CNBC, Nasdaq.com and Nikkei. He has also been an advisor and outside trader for several hedge funds, and was one of the first traders to delve into and write about the VIX tradable products. Chris is also an educator who teaches high school statistics, finance and computer science. Connect with Chris: LinkedIn
Sam Levine
Senior Writer
Sam Levine is a longtime writer, investor and educator with nearly three decades of experience in the investing industry. His specialty is making even the most complicated investing concepts easy to understand for beginning and intermediate investors. He holds two of the most widely recognized certifications in the investment management industry, the Chartered Financial Analyst and the Chartered Market Technician designations. Previously, he was a contributing editor at BetterInvesting Magazine and a contributor to The Penny Hoarder and other media outlets. Connect with Sam: LinkedIn
Carolyn Kimball
Managing Editor
Carolyn Kimball is Managing Editor for Reink Media Group and the lead editor for content on StockTrader.com. Carolyn has more than 20 years of writing and editing experience at major media outlets including NerdWallet, the Los Angeles Times and the San Jose Mercury News. She specializes in coverage of personal financial products and services, wielding her editing skills to clarify complex (some might say befuddling) topics to help consumers make informed decisions about their money. She believes strongly that personal finance education has the power to open doors for all Americans and change our lives for the better, whether that means planning for a happy retirement, paying for college, or establishing a budget to enjoy a more stress-free life. Connect with Carolyn: LinkedIn
Adrienne Gorman
Senior SEO Analyst
Adrienne serves as Senior SEO Analyst and resident Google whisperer for StockTrader.com. She specializes in auditing, analysis, research and reporting, as well as keeping an eye on current SEO news and trends. She has been working in the search industry for more than eight years and in social media for over 11 years. Prior to her work with Reink Media Group, she worked extensively on the other side of search, by analyzing and evaluating search results for a major search engine as well as social media sites when used as search engines. Adrienne holds a bachelor's degree in social science with a major in psychology/sociology from Benedictine University and holds certifications in SEO and social media from the Wharton School of the University of Pennsylvania, Northwestern University and the University of California, Davis.
In her spare time, Adrienne is a die-hard Notre Dame football fan who will keep you up on their progress regardless of your interest. She also enjoys gardening, encouraging other people to garden, baking, working out and old movies. Connect with Adrienne: LinkedIn