Best Free Stock Chart Websites for 2022
Performing technical analysis is much easier when you use a great stock chart website. Whether you are a seasoned stock trader, a casual investor, or are just learning how to read a stock chart, here are six great sites for free stock charts.
To find the best free stock charts, I focused on the following characteristics: professional scalability (web technology used to make the charts), total features (including total trading tools and technical indicators), design (the cleaner the better), and ease of use (HTML5 charts and clean option menus are a nice bonus).
It is important to note that nearly every stock charting service offers a free tier and a paid premium tier. None of these sites, except for Google, is supported by ads alone. By paying to upgrade, you will, in most cases, receive streaming real-time quotes alongside additional technical indicators or other advanced charting features.
Best Free Stock Charts Websites
TradingView - Best charting technology and community
TD Ameritrade - Most customization options
StockCharts.com - Simple design
Stock Rover - Custom screening features
Yahoo Finance - Simple design
Google Finance - Quick and easy charts
FINVIZ - Automated technical analysis
1. TradingView
TradingView offers the ultimate clean and flexible experience for looking at stock charts. TradingView charts are community-driven to provide technical analysis in the form of optional annotations on each chart. TradingView also supports extensively detailed charts, not to mention better-valued pricing than StockCharts.com for those who want access to advanced features and/or real-time data. Overall, TradingView is my favorite website for free stock charts.
Pros: Most flexible stock charts, excellent community features including chat rooms, easy sharing, and over 100 charting tools and indicators included.
Cons: Community features take time to learn.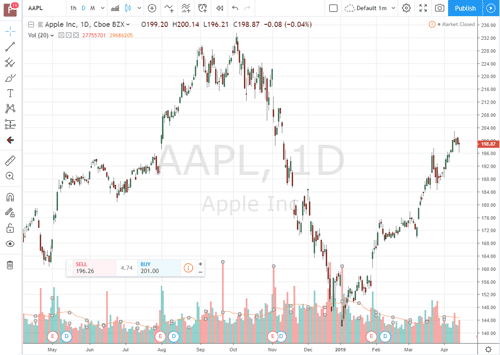 2. TD Ameritrade
TD Ameritrade is a full-service online broker that is best known for its trader technology. I've had an account for well over a decade and love their charting package included with the thinkorswim desktop platform, which was ranked best desktop platform by StockBrokers.com, our sister site, in its 2022 Broker Review. There is no minimum deposit to open an account and download the trading platform. When you're ready to trade, just fund your account. TD Ameritrade charges $0 for everyday stock and ETF trades. If you're newer to stock trading, TD Ameritrade is also a winner for its education for beginners.
Pros: Excellent charts with over 400 optional technical indicators. Real-time streaming data included.
Cons: Even though no minimum deposit is required, you must first open an account to download the trading platform.
3. StockCharts.com
Overall
StockCharts.com offers casual traders simplicity, cleanliness, and overall scalability and, like TradingView, is one of the most widely used free stock charting sites for financial bloggers. StockCharts.com offers a wide variety of free tools and ways to analyze any stock chart. Investors who want historical charting and further analysis can upgrade to a paid subscription.
Pros: One of the original free stock chart websites. Charts are easy to read, customize, and share.
Cons: No HTML5 charting or free streaming real-time data.
4. Stock Rover
While Stock Rover's best assets are tied to its subscription accounts, the free version has much to recommend it, including its charts. Overall, charts are powerful, though limited in terms of number of indicators (15) and max historical time frame. Zooming in and out on charts is also not as smooth as I would have expected. Still, Stock Rover packs plenty of features under the hood, especially in the paid versions (the three subscription tiers include Essentials, with over 260 metrics; Premium, with over 120 charting features; and Premium Plus, with more than 650 metrics). Stock Rover also offers market news and information on a wide range of stocks, bonds, ETFs, mutual funds and commodities.
Pros: Daily analyst ratings; plentiful news on markets from a large assortment of outlets including Google News, Marketwatch, and Investor's Business Daily.
Cons: The most powerful tools carry subscription fees.
5. Yahoo Finance
Overall
Yahoo Finance offers clean HTML5 charts that are clear, easy to use, and ideal for everyday investors. Yahoo Finance is also an excellent website for stock quotes, research, and news (other than the annoying ads). Unfortunately, advanced charting features like key event overlays require a subscription to Yahoo Finance Plus' Essential tier for $35 per month.
Pros: Clean, full-screen stock charts are easy to read and customize.
Cons: The best features are locked away behind a paywall.
6. Google Finance
Google Finance provides a very simple charting solution for investors. What makes Google's charts so nice is the ability to just run a Google search for the ticker and instantly pull up a simple chart. For example, see it in action by Googling "Apple stock chart."
Pros: Clean, intuitive stock charts are a snap to find and use.
Cons: Lacks technical indicators and other advanced features.
7. FINVIZ
FINVIZ missed my top six picks for stock chart websites, but it's one of my favorites for stock screening. FINVIZ charts are very simple, which can also be a downside; but technical analysis overlays are included by default. Unfortunately, even basic customization requires upgrading to FINVIZ Elite for $39.50 per month (or $24.96 per month with an annual subscription).
Pros: Simple stock charts come with automated technical analysis. Additional fundamental data is also displayed right below each chart and includes analyst ratings.
Cons: Very basic stock charts offer no way to even set a time range without upgrading to a paid subscription.
Best free stock charts features comparison
| Website | Base Cost | Premium Version | Best Feature | Rating |
| --- | --- | --- | --- | --- |
| TradingView.com | Free | $14.95/mo+ | HTML5 charting | 5 Stars |
| TD Ameritrade | $0 minimum deposit | N/A | 400+ indicators | 4.5 Stars |
| StockCharts.com | Free | $14.95/mo+ | Classic design | 4.5 Stars |
| Stock Rover | Free | $7.99/mo+ | Custom screening | 4.5 Stars |
| Yahoo Finance | Free | $35/mo | Simple design | 4 Stars |
| Google Finance | Free | N/A | Quick and easy | 3.5 Stars |
| FINVIZ.com | Free | $39.50/mo or $299.50/year | Automated analysis | 3 Stars |
Learn Technical Analysis
Explore my 156 page interactive course, The Interactive Guide to Technical Analysis.
Read Next
About the Author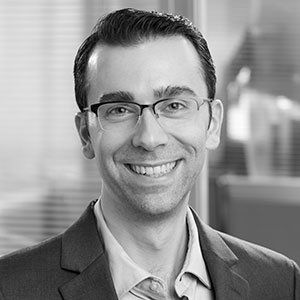 Blain Reinkensmeyer As Head of Research, Blain Reinkensmeyer has 18 years of trading experience with over 1,000 trades placed during that time. Referenced as a leading expert on the US online brokerage industry, Blain has been quoted in The New York Times, Forbes, and the Chicago Tribune, among others.
Steven Hatzakis Steven Hatzakis is the Global Director of Online Broker Research for Reink Media Group, parent company of StockTrader.com. Steven previously served as an editor for Finance Magnates, where he authored over 1,000 published articles about the online finance industry. Steven is an active fintech and crypto industry researcher and advises blockchain companies at the board level. Over the past 20 years, Steven has held numerous positions within the international forex markets, including writing, consulting and serving as a registered commodity futures representative.